Special Events & Track Rentals
Over 400 acres of diverse and challenging terrain beckon with six unique and reconfigurable paved and unpaved circuits. The FIRM is an ideal venue for special and exclusive events including corporate training, team building, media and hospitality functions or test sessions.
Florida's Premier Outdoor Action Sports Special Event Facility
While most outdoor facilities in Florida cater to a less adventurous market, The FIRM stands out as an exception to the rule. For over 12 years, The FIRM has earned its reputation as a premier action sports destination. Progressive manufacturers and distributors, movie studios, production companies, associations, and promoters rely on The FIRM for unique, creative and action-filled high-energy event solutions.
We are conveniently located about an hour from Jacksonville, 30 minutes from Gainesville and two and a half hours from Orlando. If you haven't looked at The FIRM lately, you owe it yourself and your business to see what The FIRM can make happen right here for you.
Full-service event planning
Corporate training and team-building programs
Automotive testing: open and closed sessions
Motorcycle testing and training—on and off-road
Media events
Film & video location
Group track rentals
Association events and special races
Full-service event planning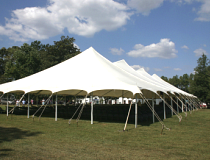 We work with the best event planners, production and logistics companies in the business. Our experience with automotive manufacturers, media properties and national organizations means we have all the key ingredients to create and manage unique, memorable, and valuable experiences.
We regularly assist with event planning, management, and coordination. Our diverse campus allows us to develop creative events for corporations, associations, media and just about any kind of group. The event professionals at the FIRM will work with you to manage everything from site preparation and pre and post-event logistics to onsite event management and client registration. We will ensure that your event is organized, fresh, creative and memorable.
Test Sessions: Open & Closed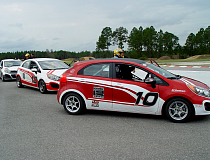 The FIRM is one of the most unique and diverse motorsports venues in North America. With more than 400 acres of varying terrain and scenery, miles of paved and unpaved reconfigurable and linkable circuits and trails including rally stages, obstacle courses and a half-mile kart-racing track, we have the facilities you need! Our staff will diligently work with your staff to help you create a successful session for any category of motor vehicle and satisfy the needs of your clients. Our secure and private facility is ideal for private testing, product announcements, pre-production testing and private trade magazine photography.
Corporate Groups & Team Building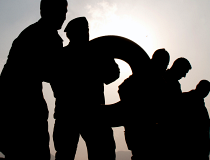 The FIRM provides amazing flexibility when it comes to organizing corporate events. Whether you're seeking the perfect locale to host a motorsports-themed team-building program, want to provide an exciting annual sales or service meeting, or need intensive corporate training, we can help you design and execute an effective and memorable event. With classroom facilities, reconfigurable paved and unpaved courses for all types of vehicles, The FIRM can be customized to your event's specific theme or purpose.
We work with local and nation-wide event professionals including caterers, audiovisual and staging companies and more. No matter your objectives, your event at The FIRM will be exciting and memorable.
Media Events: Open House, Product Announcements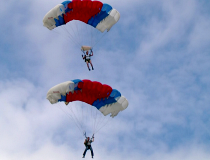 When it comes to choosing a location for media events, product announcements or exclusive previews, The FIRM provides unmatched flexibility. Conveniently located just two and a half hours north of Orlando and about an hour southeast of Jacksonville, and our close proximity to major Florida tourist destinations and transportation hubs, makes planning an event at The FIRM easy and convenient. Our in-house staff of professional drivers and presenters increases your event opportunity. The resident RallyPro Performance Driving School can link and customize their course offerings to work in conjunction with your objectives for a truly memorable experience.
Associations & Enthusiast Groups
The diversity and flexibility of the circuits at The FIRM makes our facility an excellent choice for enthusiast groups and motorsports clubs. We've hosted sports car clubs, supermoto and sportbike groups, vintage racing organizations and professional teams for private testing. What can be done at The FIRM is limited only by your imagination. Call us today to schedule a free tour and brainstorming session to see exactly how The FIRM can help bring your event to life.
Film & Video Production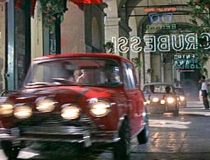 The FIRM has provided training services, rehearsal areas and location for a number of film and television production companies. Our facility and team of professionals have the ability to accommodate, adapt and reconfigure for most production needs and we can offer complete privacy at our secure facility. Our airport location allows direct fly-in capability for cast and crew, with the utmost in discretion. Contact us to see how we can meet, and exceed your expectations.
Promoted & Sponsored Events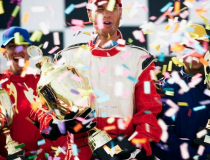 We have more than 400 acres of diverse terrain that includes miles of on and off-road driving and riding tracks and trails and both open and forested spaces. Entirely fenced and secure, these spaces, tracks, and trails can be uniquely and individually customized for the most demanding needs. If you're a promoter looking for a unique facility that is conveniently located near local airports and Central Florida's top tourist attractions, look no further than The FIRM. Whether you're promoting an automotive event, outdoor festival, concert or outdoor lifestyle trade show, you need to talk to the event specialists here at The FIRM. We will work with you to help you create a truly unique and successful event.
Birthdays, Anniversaries & Weddings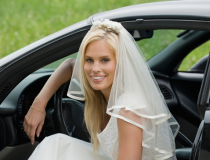 Are you looking for a truly unique experience for a special event? Is your partner a hardcore motorsports enthusiast? Are you a racing or motorcycle fanatic? If you are looking for the most unique and truly motorsports-oriented facility for your special event, come to The FIRM. We can help you create your motorsports fantasy event and make your special day the memory of a lifetime. Whether your interests lies in exotic cars, vintage racing, kart racing or the rally and off-road experience, let us help you create a memorable, exciting and adrenaline filled experience.
Track Rental Fees – Baseline
We offer competitive pricing for track and facility rentals. Pricing for any track rental or special event is based per day, availability, amenities, options and other criteria. For further information and a detailed proposal,
contact us directly
.
Track Amenities & Options
Parking for up to 500 vehicles
Classroom seating for up to 20 students
Concessions building
Garage and repair services
Catering available
Event planning services
24-hour security available
Picnic area
Performance driving instruction
Support personnel
Ambulance & EMTs available
Wrecker, tow or flatbed services
Usage includes: vehicle testing, stunt training, film and TV production, and much more.