Track Rental and Testing
The road course at The FIRM is available for private rentals throughout the year. This provides a low-cost way for club and professional race car teams to get quality track time for setup and driver/rider development.
No on-track competition is permitted during the track rental. If you have more than six cars, visit our full track or facility rental page.
Track Rental Schedule
7:30AM Gate Open*
8:00AM – 9:00AM Set up & Vehicle Inspection
9:00AM – 12:00PM Track Open
12:00PM – 1:00PM Track Closed for Lunch
1:00PM – 4:00PM Track Open
5:00PM Gate Close
*Schedule subject to change. The FIRM may suspend or cancel operations when severe weather is in the area.
Call The FIRM at 352-473-2999 to schedule your private track rental.
Track Layout
The road course is 1.6 miles long with elevation changes and many challenging corners. There are many straights to speed through but also some technical corners that will test your skills.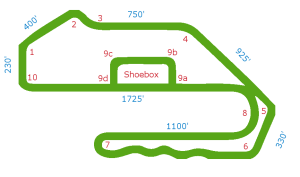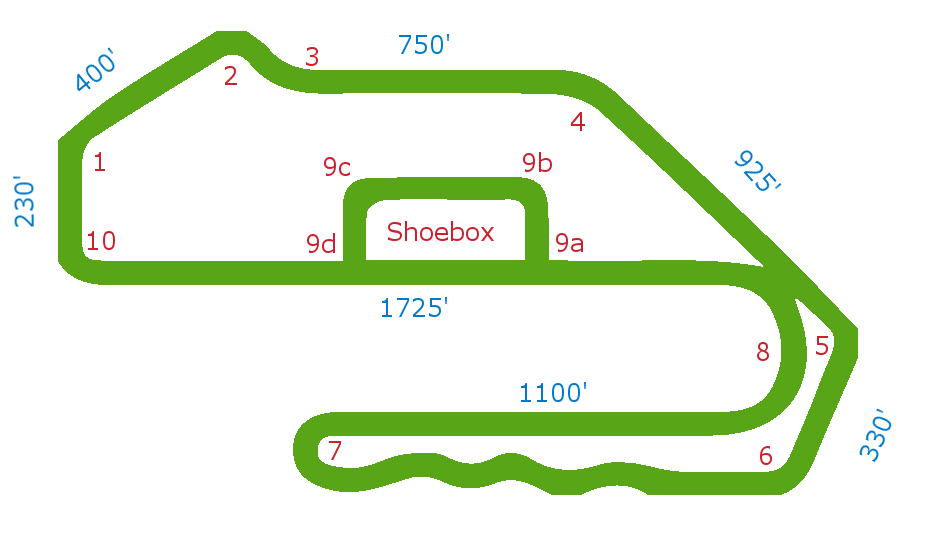 NOTE THAT A CLOSED FACE SA-2010 OR NEWER MOTORSPORTS HELMET IS REQUIRED FOR ALL ROAD COURSE DRIVERS OR RIDERS. We can't allow DOT or M-rated helmets. If you don't have a proper SA-2010 or later helmet, we can't allow you on track. Helmets must be worn at all times when the vehicle is on the track.
Planning Information
Team drivers/riders must have a competition license from an organization recognized by the FIRM.
A maximum of six (6) vehicles at one time on track is strictly enforced, if you have more cars please call for more details.
Drivers/riders must wear helmets and safety gear at all times when on the track.
A closed face SA-2010 or newer motorsports helmet is REQUIRED for all drivers/riders.
Convertibles are allowed with proper FIRM approved roll over protection (bar or cage).
The FIRM reserves the right to inspection of all vehicles, and prohibit any vehicle from entering the track if The FIRM believes, in its sole discretion, that any vehicle is unsafe for track operation.
The FIRM's Track Policies must be adhered to at all times.
All drivers/riders must be over 18 and proof of age may be required.
Drivers/riders under 18 *may* be allowed on track if they hold a recognized competition license AND have a parent sign The FIRM's parental liability and release waiver form.
Good condition working seat belts or full safety harnesses are required for cars.
Fire suits are recommended for race prepped vehicles.
The off-track speed limit at The FIRM is 10 MPH.
Both the driver and passenger windows must be down for cars on course.
Passing is allowed when the wheels are straight and then only with point by the vehicle being passed.
Track Rental days run rain or shine with no refunds*.
The FIRM reserves the right to refuse access to the facility and/or track to anyone at anytime.
EMT is Mandatory.

NOTE: You must contact your insurance provider to determine if your vehicle is covered while participating in any on-track activities here at The FIRM. Regardless of the status of your personal coverage, you are solely responsible for all physical damage to your vehicle or FIRM property regardless of the cause and regardless of the status of personal insurance coverage. The FIRM does not provide any damage insurance for your personal vehicle and will not be held responsible for any damage regardless of the cause, even if such damage is caused while your vehicle is being moved or towed by FIRM staff. Should you be contacted by another driver, that other driver is also not responsible for damage to your vehicle.