Military Training Facility at ISA
ISA is located at The Florida International Rally and Motorsport Park, The FIRM, inside Keystone Heights Airpark; a certified static and free fall drop zone. Our military training facility delivers mission-critical scenarios across more than 20 miles of multi-surface track, trail and road courses. The ISA campus is the only one of its kind to offer European-style rally stages and multi-surface training across dirt, sand, gravel, lime rock, marsh, densely forested areas, water crossings, and tarmac. ISA adapts the facility in a variety of configurations for tactical training exercises to improve skills and prepare for mission specific scenarios. Courses are offered in two-wheel and four-wheel drive vehicles, low and high centers of gravity and across varying terrain. Other courses specialize in 4×4 off-road and ATV/UTV and all courses can include UTM/Simunitions force on force or live fire training. Courses focus on safety, recovery, and mechanical advanced skills when required. ISA courses range in length from dynamic single day to multi-week training.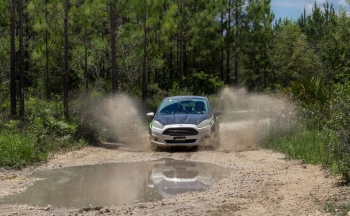 430 acres and 20 miles of configurable terrain
1.6 Mile technical race track with esses, kinks and hair pin turns
Six rally course stages
Supermoto track
Half-mile paved karting road course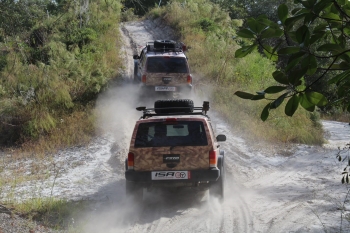 360 degree firing range with vehicular rollover simulator
Military approved armory
Off-Road obstacle courses
6,000 sq. ft race/tune shop
Private garages and storage
People often wonder when they drive into The FIRM why the old planes and landing strips. That's because The FIRM is located at Keystone Heights Airport a general aviation and public use airport spanning 2,476 acres at an elevation of 196 feet (60 m) above mean sea level. The airport is adjacent to Camp Blanding Joint Training Center and "Fly through History" Military Museum and Memorial Park. This museum at Camp Blanding is dedicated to the World War II units that trained here during the early 1940s. The airport was commissioned in 1942 by the United States Army Air Forces. It was used as part of the Army Air Forces School of Applied Tactics (AAFSAT) tactical combat simulation school in Central and Northern Florida. In 1947 it was turned over to the City of Keystone Heights and is now home to Express Air (a fixed-wing flight training school), The Florida International Rally and Motorsport Park, RallyPro Performance Driving School, International Security Academy, Wings of Dreams Aviation Museum, Warbird Restoration Center, and three FAA certified airframe and power plant mechanics.