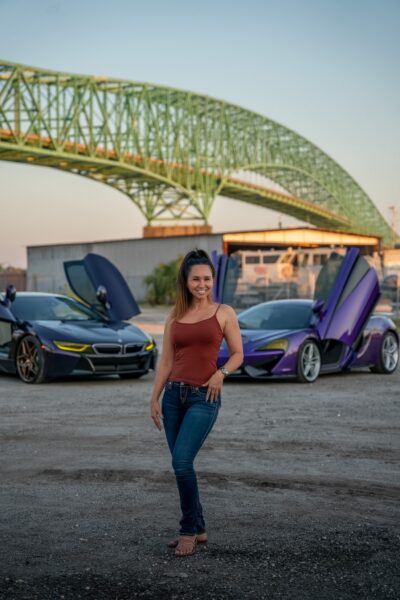 THE DRIVER
Name– Maiko Robertson (IG @maik0.robertson)
Racing Number– 04
Sponsors– JaxSpec
Hometown– St. Louis, MO
Occupation– Self employed
When did you start racing? April 2022
​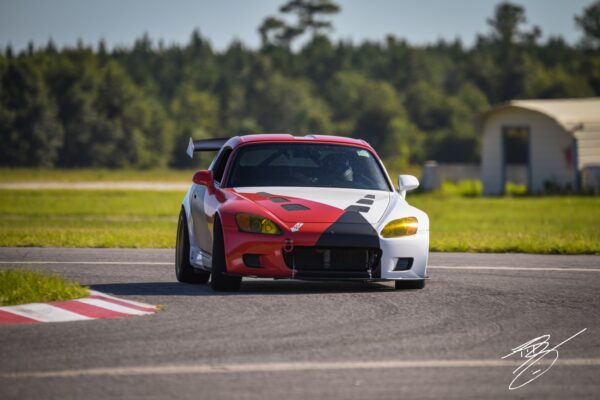 THE CAR:
𝗬𝗲𝗮𝗿/𝗠𝗮𝗸𝗲/𝗠𝗼𝗱𝗲𝗹: 2002 Honda S2K
𝗦𝗽𝗼𝗻𝘀𝗼𝗿𝘀: JaxSpec
𝗥𝗮𝗰𝗶𝗻𝗴 𝗖𝗹𝗮𝘀𝘀: TT4
𝗥𝗮𝗰𝗲 𝗦𝗲𝗿𝗶𝗲𝘀: The FIRM Time Trials Series
𝗘𝗻𝗴𝗶𝗻𝗲: 2.0L
𝗘𝗻𝗴𝗶𝗻𝗲 𝗠𝗼𝗱𝗶𝗳𝗶𝗰𝗮𝘁𝗶𝗼𝗻𝘀 𝗮𝗻𝗱/𝗼𝗿 "𝗣𝗼𝘄𝗲𝗿 𝗔𝗱𝗱𝗲𝗿𝘀"? Intake & Exhaust
𝗖𝗼𝗼𝗹𝗶𝗻𝗴 𝗦𝗲𝘁-𝗨𝗽: Mishimoto Radiator
𝗛𝗼𝗿𝘀𝗲𝗽𝗼𝘄𝗲𝗿 & 𝗧𝗼𝗿𝗾𝘂𝗲: 240/154
𝗗𝗿𝗶𝘃𝗲𝘁𝗿𝗮𝗶𝗻: RWD Stock
𝗦𝘂𝘀𝗽𝗲𝗻𝘀𝗶𝗼𝗻: Tein Coilovers with electronic dampening
𝗕𝗿𝗮𝗸𝗲 𝗦𝗲𝘁-𝗨𝗽: OEM Calipers with G-Loc brake pads
𝗪𝗵𝗲𝗲𝗹𝘀 & 𝗧𝗶𝗿𝗲𝘀, (𝗕𝗿𝗮𝗻𝗱𝘀 & 𝗦𝗶𝘇𝗲𝘀): 17" Enkei RPF1 Wheels with Toyo RR Slicks
𝗔𝗲𝗿𝗼: Rear wing & splitter
𝗘𝘅𝘁𝗿𝗮𝘀: Custom cool-suit set-up
𝗟𝗮𝗽 𝗧𝗶𝗺𝗲𝘀 @The FIRM- 1:24s
𝗣𝗲𝗿𝘀𝗼𝗻𝗮𝗹 𝗕𝗲𝘀𝘁: 1:22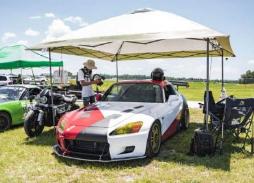 For years the automotive industry and motorsports scene has been dominated primarily by males making it what was considered a "man's world". Throughout the years women have been found sprinkled throughout the field as competitors, business women, management, designers, mechanics, crew, engineers, enthusiasts and more. Despite the growing involvement and fairly widespread acceptance of women in both motorsport and the car scene today, skeptics still exist. 
For many women in a male dominated field of interest, there is what some may refer to as a moment of time where they have to earn their "right of passage". Breaking down the stereotypes and earning one's place is often achieved by continuously showing up, learning to "speak car", being willing to learn and proving to others that the passion for what they are involved in is real. For some this comes very easily and the community they are involved in is far more accepting. Yet, depending on the circumstances, for others, it can take a little more time. 
At first, Maiko may seem like "just another pretty face" behind the wheel of a gorgeous car; but she is one of the most passionate car enthusiasts I think I have interviewed yet. And she is certainly no stranger to earning her place in male dominated environment.  
Growing up, Maiko was quite the tomboy and a little bit of what she calls a "black sheep".  Her father was an Intelligence Officer, and her mother was an esteemed lawyer.  Her summers were filled with a variety of different activities, which she jokes must have been used to keep her out of trouble. She was often the only child in classes she was enrolled in such as archery, scuba diving, competitive shooting or dance. Throughout school she was involved in sports and spent a lot of her time at the gym where she found an interest in weight lifting, and her first job. 
After high school, Maiko enlisted in the military where she served in the US Navy for five years as an AE (Aviation Electrician) Aircrew on the P-3C Orion. The P-3C Orion is a land-based, long-range, anti-submarine warfare (ASW) patrol aircraft. It served as the Navy's frontline, land-based maritime patrol aircraft since the early 1960s.  Upon arriving for her training, the Senior Chief nearly turned her away in disbelief that she would graduate the program on time.  Maiko was the third woman to graduate from the Naval Aviation Candidate School (NACCS) on time.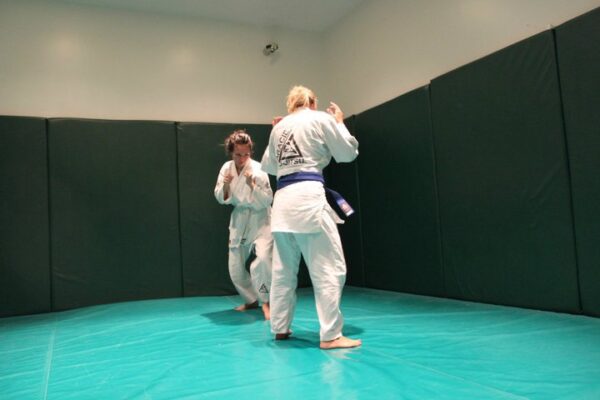 This little pistol of a woman packs quite the punch.  For seven years she did Jiu Jitsu training, along with Krav Maga (hand to hand combat developed by the Israel Defense Forces), which followed with her involvement in boxing, until a few too many concussions got the best of her.  When asked where the passion for cars began, Maiko looks back to her father.  "He always had really unique cars, the first of the first".  While she explained they were not always the most expensive or exotic cars, her dad always had something new that he invested in modifying that made other enthusiasts curious.  Her father often attended high-end car shows, one of which introduced her to her dream car- the Pagani Zonda, one of the most highly sought after supercars in the world to come out of Italy. Despite the many variants since its debut in 1999, there have been less than 200 built. While she says it's one of those "unreachable" car goals, everyone has to have a dream. Today, Maiko still owns a few of the cars her father had including a1998 Corvette (approximately 29,000 miles), 2001 Mustang Steeda (~26,000 miles), 1991 300Z (~32,000 miles) and a 2009 Chevy HHR (~17,000 miles).  Her collection doesn't stop there, but we'll get to that later. 
In addition to her exposure to the car scene, as a kid she discovered her love for speed and competition at her uncle's go-kart track.  Oftentimes, Maiko would be kicked off the track for driving too aggressively. "I just wanted to win. All. The. Time", she shares. Her love for cars and getting behind the wheel continued into adulthood. In February of 2022, she took her 2014 BMW 428i to a BMW meet where was introduced to her counterpart, Kevin Milan.  Discovering that Kevin owned JaxSpec, a premier automotive shop in Jacksonville that provides service, repair, and performance modifications, she asked how she could make her car faster and the rest was history. Shortly after, Maiko and Kevin were invited to the Cars & Coffee Time Trials at The FIRM where she explains they spent most of their time watching the cars on track.   "He just looked at me and said 'let's do this'. We had the S2K that week", she says.  You can find their red, white and black 2002 Honda S2K on track nearly every other weekend.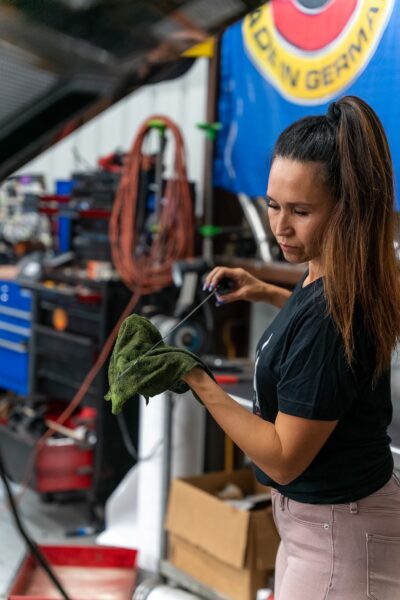 They came back to The FIRM in April and were hooked.  Becoming a Drivers Club member was a no brainer when living only an hour away from the track. After attending around ten track days, things would change. During an open track day, they noticed The FIRM's class rally cars driving around the facility.  Maiko's interest peaked and she began asking instructor Bryn Walters questions about the rally car.  He offered to take her for a ride where she found herself "grinning ear to ear and just couldn't stop."  The moment she got into the car with Bryn she explained she "was sold". She knew at that moment she wanted to become a better driver so she could "eventually beat Kevin".  
Knowing she was a bit too cautious behind the wheel, she signed up for a one day course splitting her time between HPDE and rally with Bryn. "I absolutely loved having Bryn as my instructor. Both classes helped hone my skills".  Additionally, she has had VPO and instructor John Van Buskirk sit in during a track session, giving her yet another perspective.  After her courses in July, Maiko said she noticed improvement quickly, shaving off multiple seconds from her lap times. "At first my lap times were around 1:26, but after the course I got into the 1:25s and 1:24s and eventually hit my personal best at 1:22!"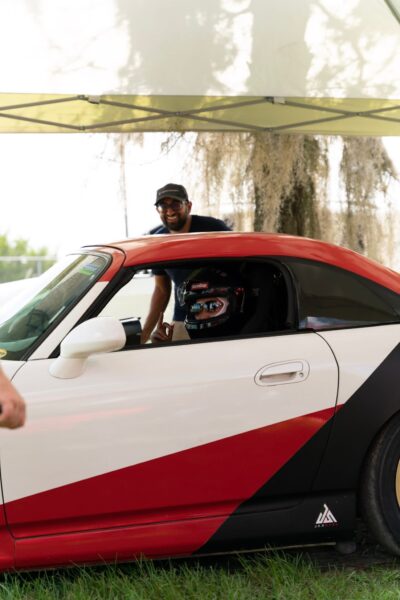 Her love for competition, improvement behind the wheel and going fast has taken her on many adventures including road rallies like the Corsa Rally, often known for its high speed runs across Florida where she jokingly says "it's an event where you should plan to bring 'bail money'".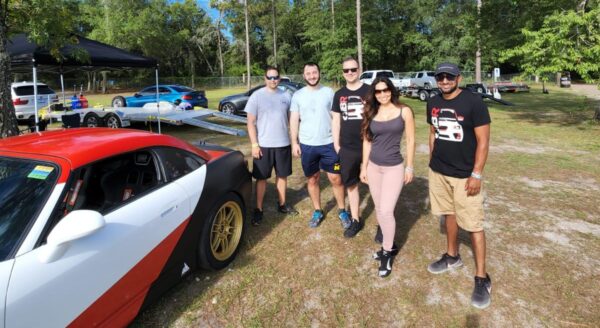 Despite the many adventures, her debut into the car scene hasn't come without the challenge of making a name for herself and earning the respect of her mostly male dominated community. "What frustrates me most is when men come up to me and just assume that my car is driven and owned by a man, even though I am standing right next to it or I get out of the driver's seat. Once a man looked at me and said 'oh you're a chick', and I just looked at him and replied 'you're a dude'." She explained how it took about six months for the people in the exotic car scene to finally take her seriously and to start accepting her as "one of the guys". "I just kept showing up, and I'm not afraid to drive my car the way it should be." she adds. 
Over the years, Maiko has had a variety of cars. She has been slowly growing her car collection, which she expresses she truly enjoys being able to appreciate each car for what it is. In addition to the S2K and her daily 428i, she also owns a BMW i8.  Her most recent purchase, however, is a stunning McLaren 570S (which she took to the Tail of the Dragon the day they picked it up).  During our interview, Maiko expressed her enjoyment of owning and modifying different cars and having the variety of experiences that each car provides. "I know that I want my cars fast, and I want them to stand out."  She shared that she would love to eventually get into wheel to wheel racing, and continuing modifying cars. When asked if she had plans to ever sell the S2K and move into something faster she shared that she really enjoys driving a car that she doesn't have to "drive it like you have to drive it home". She explained that it was an affordable find, easier to maintain and less worrisome if for some reason it met a wall.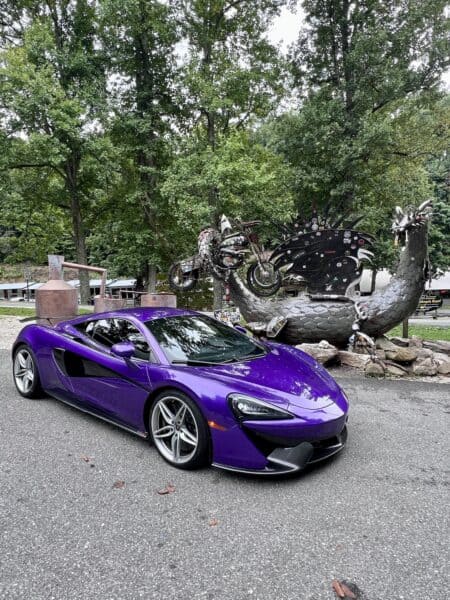 After multiple conversations, and a two hour phone call talking about cars, modifications, future plans, racing and learning about Maiko's story, I feel like I could write  a book .  But instead of telling you about everything underneath the initially quiet exterior and all the cool modifications she has done to her cars, and what she wants to do in the future, I suggest you ask her yourself the next time you see her at the track, or chilling at a local car meet. Because behind that pretty face is one passionate car enthusiast, driver and woman from The FIRM.