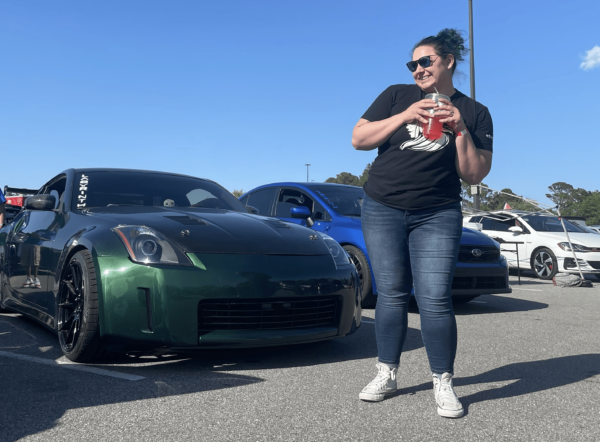 THE DRIVER



Name- Laura Padovano
Age- 28
Affiliation- Labyrinth904
Hometown- St. Augustine, FL
Occupation- Social Media & Marketing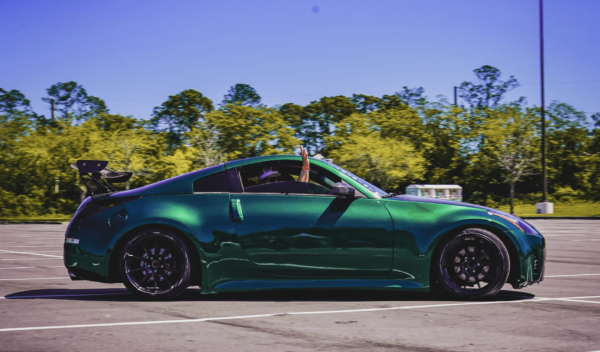 VEHICLE SPECS
Year/Make/Model: 03 Nissan 350z
What engine is in the car?  VQ35DE (6cyl, 3.5L)
Engine modifications and/or power adders? Cold Air Intake
Horsepower and torque: 228hp & 246tq
Cooling Set-Up: Mishimoto Radiator
Transmission: 6-speed Manual/Rear Wheel Drive
Front and Rear Axle: Stock
Suspension – Tein Coilovers
Brake Set-Up: Stock
Wheels & Tires (Brands & Sizes): Kumho Ecsta 200 tw with Enkei TS-10
Aero: APR Carbon Fiber Wing
Extras: Short Shifter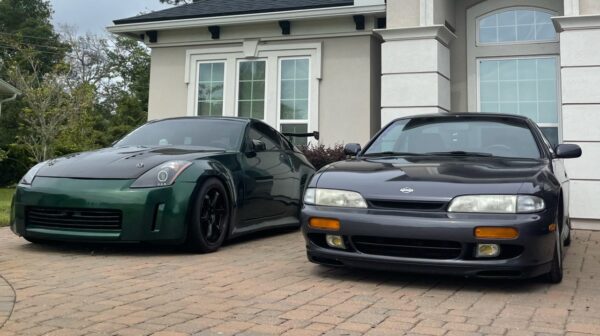 Labyrinth904 is a St. Augustine-based car community. They host car meets, track days, cruises, and other events for car enthusiasts across North Florida. Their events are staffed by their own members who volunteer their time because they are passionate about the local car scene. They partner with local business owners, artists, photographers, and other talented creatives to create unique events and experiences in a safe environment. 
Labyrinth904 is one of the main driving forces behind the car meets here at The FIRM, and we would like to introduce you to one of its main organizers, and the woman behind the meets, Laura Padovano. Laura owns her own social media and marketing company, primarily working with small businesses and entrepreneurs in North Florida. 

When asked where it all began for Labyrinth904 and the car meets, Laura explains, "it started in our driveway with a group of friends who bonded over cars, music, and food. My husband and I would have one or two friends over to detail the cars and have dinner. That quickly turned into 3 or 4 people, then half a dozen people or more. We hosted a few cruises, friends would invite friends, and we'd end up with a dozen or more people cruising down A1A or through the Ocala National Forest. After a few cruises, we partnered with a local coffee shop to host Friday night meets; the rest is history. We've partnered with local businesses to host car meets and events in Palatka, Keystone Heights, Jacksonville, and St. Augustine". 
Her passion is fueled by the car community. By arranging car meets, Laura is able to provide car enthusiasts with a safe, comfortable space to connect with other like-minded individuals, while also providing the opportunities for people to experience new aspects of motorsports. 
"I always love meeting new people, seeing different cars, and hearing the stories behind them. Car meets bring together all different types of car enthusiasts, and I've met so many interesting individuals and learned so much from those who have been willing to share their knowledge."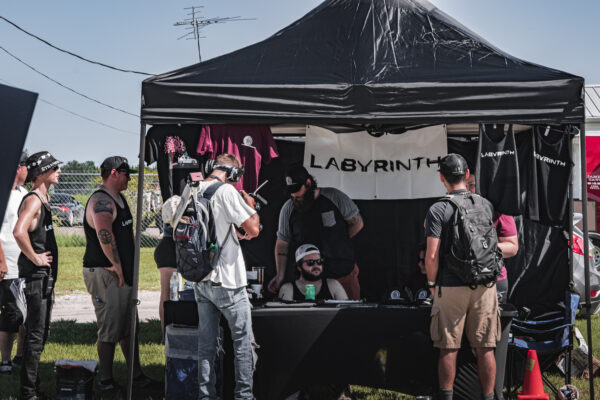 Laura often found herself at The FIRM watching her husband participate in track days and attending a variety of events as a spectator. After attending several events she was driven to show people in North Florida the "local gem" that she, along with many others, see The FIRM to be. 
"Our volunteers and vendors help to create a fun, family-friendly environment that gives everyone a chance to experience the track. Whether you come out to watch the time trials participants set new records or to get on the track during a parade lap or ride along, this event gives the public a chance to have this unique experience for free. I always say we do it for the love of motorsports! There are so many facets, and The FIRM offers such a diverse selection of classes, track days, rally courses, and driving instruction that an event like Cars & Curves exposes people to different types of motorsports."
Laura's drive for the car community wasn't always driven by car meets though.  At a young age she worked on a blueberry farm where she discovered her youth leader, Ted shared his passion for American made cars. "Ted was my youth leader through most of high school. He was a veteran, a mail worker, and a man of many interests, but his retirement plan was a blueberry farm. Occasionally he'd talk about cars and racing, but it wasn't until I got a job on his blueberry farm that I saw just a few of his many American mades. From beautiful classics to rusty project cars, there was always something out there with a great story behind it. Ted's passion for his favorite American-mades definitely sparked my interest in cars", she shares. 
Currently, she and her husband Alex own a 2003 Nissan 350z, 1995 Nissan 240sx Zenki, 2018 Subaru STI, 2003 Evo 8 and a 2001 BMW Z3. In spring of 2022, Laura entered her own 350z into the Girl Power Car Show in Jacksonville and won "Best Import Coupe".  She is in the process of prepping that same car to hit the track in 2023, as well as bringing out her new-to-her 1995 Nissan 240sx Zenki for car shows.  When asked what her dream car was she shared that as a kid, she always wanted a 350z.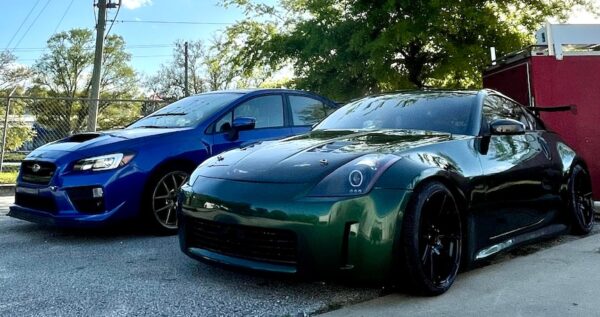 "The 350z was my dream car as a kid. I've had it for about two years now and a little over a year ago I had a local paint & body shop mix up a custom color for it. It's now a really dark green with gold fleck and I love the way it turned out! My 240sx has had some modest upgrades and modifications, but it still has its original interior and was really well kept by the previous owner. It's probably my favorite car to drive even though it's the slowest in our garage. My current goal is to push myself outside of my comfort zone and dive into something new. I also want to show other people, especially women, that through local tracks, like The FIRM, the track experience and driving instruction are accessible!"
Like many of us, Laura has struggled with her own self-doubt and mental blocks, questioning when the right time to get on track would be.  Oftentimes, novice drivers find themselves thinking their car needs more modifications or power before it hits the track, but the reality is, if it's running and not leaking, you can take it on track!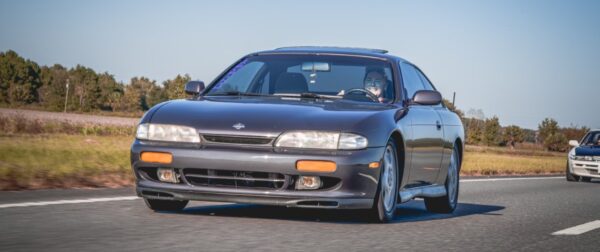 She has been inspired by a long list of people including her husband and several women in the local car scene to continue forward with her car builds and getting herself on track. Next year, you will find Laura and Alex pouring more time and energy into Labyrinth904 to continue growing the car community, along with their brand through collaborations with local artists, businesses, and other creatives. For upcoming events and announcements make sure to follow @Labyrinth904 because they will be hosting local meets, cruises, private track days, and they have got some other really exciting things in the works! 
Interested in getting involved?  Laura says to just go for it! "Go to the car meet, check out the car show, attend a local track day even if it's just to spectate. Just do it. Don't let anything hold you back. The car scene may be male dominated but there is a large presence of women in the North Florida car scene and I have met some of the kindest women at meets, shows, and other local events!"
Facebook: Labyrinth904
Instagram: @Labyrinth904