One question we have to answer a lot is from fans wanting to know how to become a race car driver.
We get this question regularly and frankly, it usually comes from people who say "put me in anything and I can win".  So the first thing we say is "check the ego!"
Before you begin talking about how to become a race car driver, let's discuss some important considerations, first.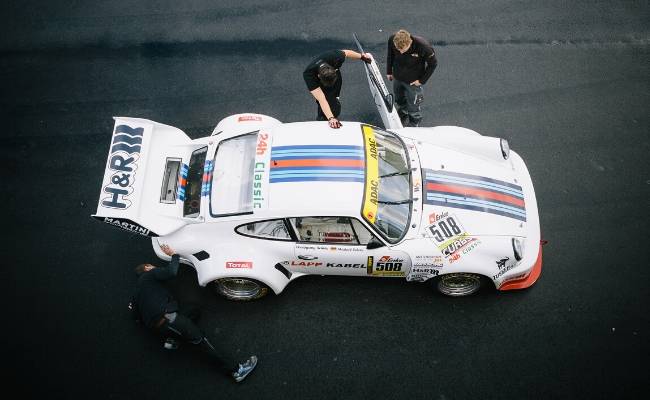 Consideration 1 – Do you have enough money?
Racing is expensive.
In the beginning, you will have to pay your way. If you have dreams that someone will see you in a car and magically pay your way – wake up now! Please read some history about Race Car Drivers so you can see how many went bankrupt, crashed, failed, were sleeping in their cars, and could not get anyone interested in them! This is a full-time commitment, which requires all your will and effort, and is rather expensive. If you have money and connections already, then you probably did not reach out to ask how "how do I get started?". You probably called to book an HPDE course. However, if you are someone with limited financial means and/or connections you will have to take the "bootstrap, shoestring, pedal to the metal, grit and grind" path to success.
Consideration 2 – Do you have enough desire?
Are you willing to sacrifice?
To fully submerse yourself in the industry?
To attend every event you can?
To book yourself just about every day of the week?
Are you willing to volunteer at a local track?
Sign up for as many open track days as possible?
Will you network?
Are you committed to spending most of your time working on a car, being around cars, or driving a car?
If you don't have 'burn in your gut' desire, it is most probable you will not make this your life! Keep in mind, even if you do, you might never win!
Consideration 3 – can you mentally handle defeat?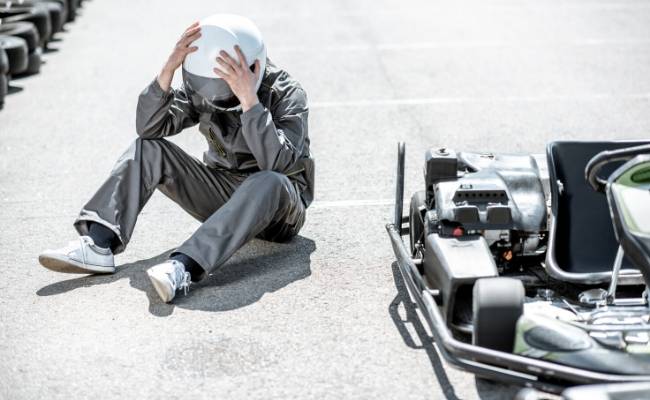 Can you call a driver 'successful' if they've never won a race?
What do Ron Fellows, Kevin Lepage, Robert Pressley, Scott Riggs, Sam Hornish, Jr., Reed Sorenson, Jeff Green, Wally Dallenbach Jr., Todd Bodine, Kenny Wallace, Hut Stricklin, Dave Blaney, Dick Trickle, Rick Mast, Mike Skinner, Ted Musgrave, Joe Ruttman, Buddy Arrington, J.D. McDuffie, and Cecil Gordon all have in common?
They are all professional NASCAR drivers who have never won a Cup Series!
"Winning a Cup Series race is what every young NASCAR hopeful looks forward to as their careers unfold. For some, this dream comes true many times over, with constant visits to victory lane and more trophies than they know what to do with. For others, winning is a feat they accomplish only once or twice, and it is savored for years. Then there are the unfortunate racers – the ones that never win anything." Mark Urban writes in his Sports Break article 20 Best Nascar Drivers That Never Won a Cup Race.
Consideration 4 – Are you good enough and not just because you think so or your mama said you are!
Can you prove by your times you are good enough?
Save yourself a lot of pain now and track your time to see how you compare to others. Before you invest all this money and effort, you must know your baseline and how it compares.
Your mama said you are good.
All your friends said you are good.
You believe you are good.
Now, what does the timer say?
Did you own that course and record consistently the top three highest times? If not, then it's time to decide if you have what it takes, to train, to have what it takes to become good!
Now that you've considered all the failure, money, pain, and hard work ahead we can talk about the steps to becoming a professional race car driver.
How to Become a Race Car Driver
Step 1 – Be humble and volunteer
Be humble. Learn about racing, attend races, and especially volunteer! The more you show a commitment and your presence at events working hard, the more likely people will develop respect for and want to consider helping you.
Step 2 – Start with karts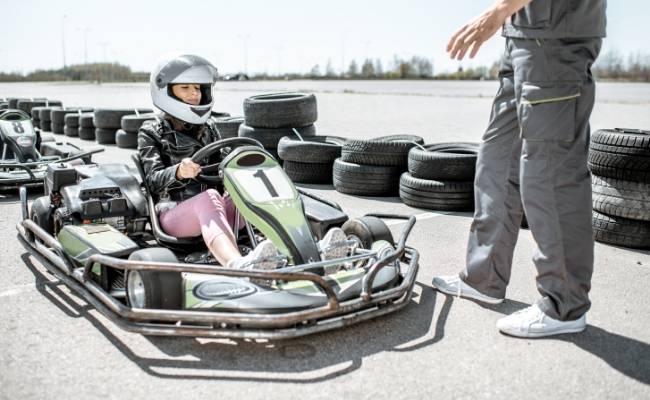 Start with Go-Karts! Many professional drivers started with Go-Karts as a kid and we still use them, even in our military training. Our Karts are not for public use, so you will have to look for a place or purchase/build your own.
Step 3 – Take a driving course
Take a Driving Course.
We do offer Rally Driving classes (which will help your on-track driving) and High-Performance Road Racing courses on the track. Most drivers take a lot of courses and they try out different instructors and different courses. Every course will push you differently.
Related Reading: Why Track Drivers Should Learn Rally Driving
Step 4 – Get Your Own Car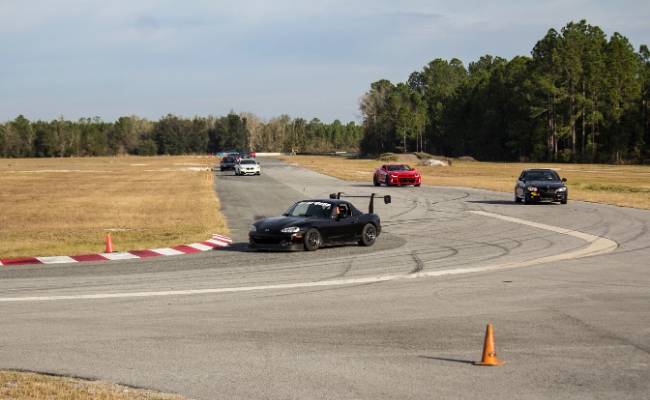 Having your own car and using it during Open Track Days helps you level up your driving skills.
In the Southeast most venues use MotorsportReg to list their open track events.
We host open track events most Friday, Saturday and Sunday here at The Florida International Rally & Motorsport Park.
The reason it's important to use MotorsportsReg or other 3rd party vendors is this will provide a record of "attendance" to demonstrate how much and how often you are practicing, where you've tested, and also start keeping track of your times.
We have timing equipment and log driver times here, so this is a great way to see how you compare to other drivers.
Step 5 – Network
Driving is like any other industry. There are organizations and associations that if you join provide networking opportunities you would not otherwise have.
In the southeast many people become a member of Sports Car Club of America (SCCA) for our region which is the Buccaneer Region of the Sports Car Club of America. SCCA has events at The Florida International Rally & Motorsport Park because our facility can accommodate both rally and road driving and we have some of the most diverse range of surface changes of any track in North America.
More on How to Become a Race Car Driver:
—-
The FIRM is a great place to explore your motorsport passions!
In addition to hosting our own open track days, we also offer private track rental so that your group can host autocross or track day events.
And that's just the beginning!  We also offer 1:1 instruction in HPDE and Rally, just to name a few.