The Florida International Rally & Motorsport Park, Inc (The FIRM) is excited to have Krawl'n for the Fallen's 3rd Annual event at The FIRM.  Off-Road United is a non-profit dedicated to supporting families who have lost a loved one in the line of duty and Krawl'n For the Fallen is one of their largest fundraising events!  When Off-Road United approached us three years ago for a new venue for their event, we felt this was a great synergistic partnership.
"The FIRM is honored to be associated with Krawl'n and their mission to provide resources and support for families that have lost a family member in the line of duty." said Larina Hintze, Vice President of operations.  "We continue to be impressed with the organized and thoughtful event the founder and hosts, Christine Johnson and Holli Long, put together each year." Hintze adds.
The FIRM is a training facility with more than 400 acres of off-road trails and rally stages and also features a 1.6 mile race track.  The FIRM's International Security Academy division provides survivability driver training to branches of the military and law enforcement including; U.S. Army, Georgia Highway Patrol, JSOC, MARSOC, Canadian DND CANSOF, FBI, MARSOC and SEAL.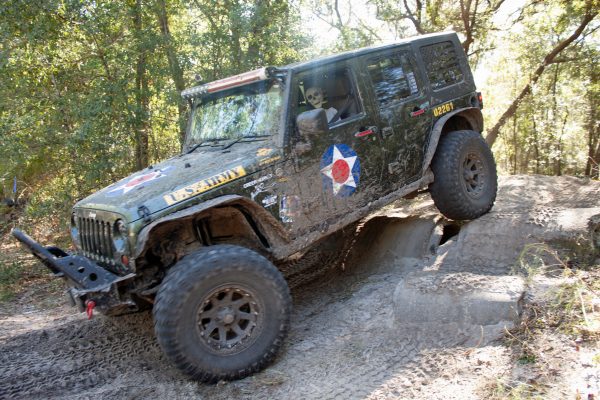 The FIRM's RallyPro Performance Driving School division provides driver training to all skill levels including teens, professional race car drivers and everyone in between.   Due to the multi-surface driving conditions, all of the courses offered by The FIRM incorporate rally driving techniques that allow drivers to understand and master total car control and weight transfer. 
The FIRM and Off-Road United are an excellent example of a strategic partnership created to help mitigate lives lost as the result of driving fatalities and to raise support for loved ones grieving the loss of a family member.
On average, 140 to 160 officers are killed in the line of duty every year.  While there are several organizations that help the families of the fallen, sometimes the departments are forgotten.  Off-Road United, supports not only the families, but also the departments by reaching out to express their condolences and to thank every member for their sacrifices. 
Off-Road United is a Non-Profit founded to aid families of fallen or injured first responders, build strong municipal alliances, empower youth and bridge a gap between our first responders and our communities.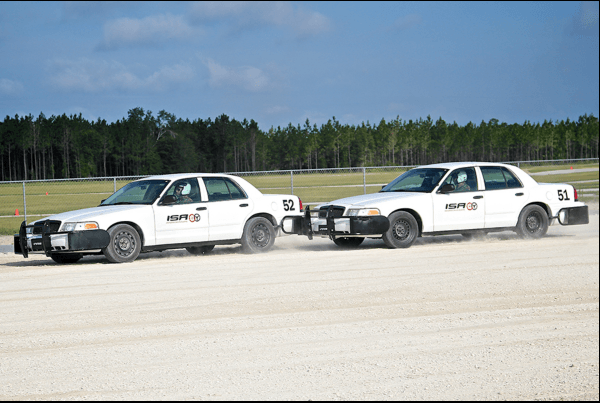 Krawl'n for the Fallen is one of the largest Off-Road events held in Florida.  The event raises awareness, honors and remembers officers and K9's who have been lost in the line of duty. This three day event provides an environment where survivors, law enforcement agencies and supporters can enjoy fellowship, food, vendors, trail riding, camping, entertainment and raffles. 
"Krawl'n is an event to remember the fallen, honor those still serving and show our respect for the families that have made the ultimate sacrifice.  We bring survivors out for a weekend of fun for them to forget about their worries and just enjoy themselves, as well as let our current law enforcement officers be able to take a break and not worry about anything". said Johnson.
After Johnson lost her brother-in-law in the line of duty on father's day in 2003, she moved to Florida where she attended the Jeep Beach, a large off-road event.  With the support of her best friend, Holli Long, Johnson was inspired to create a jeep event that could give back to their community and together launched their first Krawl'n event in 2015.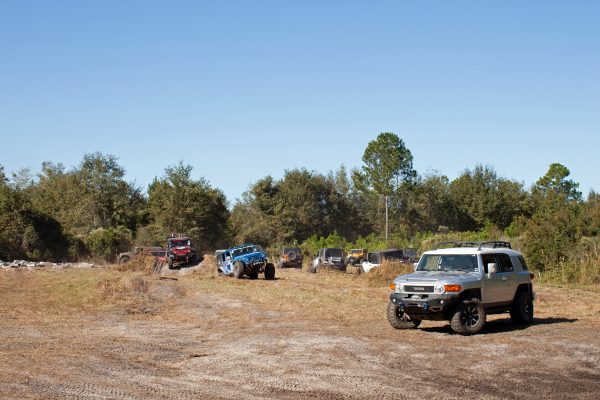 When asked what makes this particular event so special, Johnson states "because it builds bonds between survivors and our off-road community that create lifelong memories."  She expresses that her event widens the family's support system, "as we say, together, we are a much bigger family".   
The goal for this weekend is to bridge the gap between communities and law enforcement and first responders; while raising money to help the families who have lost their heroes.  
Support from both Bradford and Clay County have been "amazing", Johnson said.  The community support and off-road trails offered at The FIRM, make the FIRM Johnson's preferred venue.  "I would just like to say that if there are any officers or survivors out there who have lost an officer in the line of duty, know that they will never be forgotten.  We will always remember," Johnson concluded. 
Last year, Krawl'n had almost 700 registered jeeps, more than 1,500 attendees, about 70 vendors offering food, supplies and much more.  All these resources supported more than 130 survivors being honored, tended by more than 60 volunteers and everyone's support raised more than $80,000 dollars to give support to families!
Off-Road United regularly hosts events such as blessing bags for homeless veterans in December, the Silkies and Shamrocks 5k in March, the Krawl'n Cruise in September and a 9.11 Cornhole Tournament. If you are unable to attend their events, you can help support the cause by donating online at http://offroadunited.org.