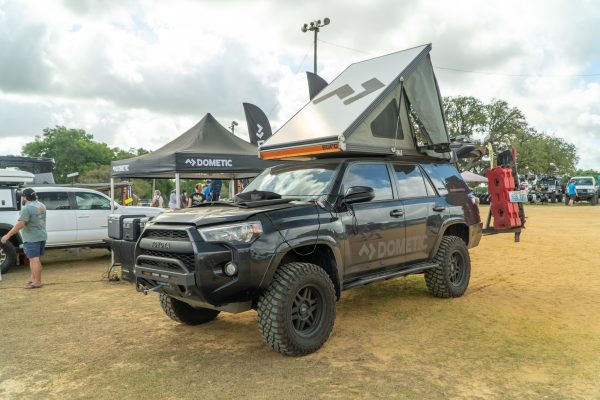 The Southeast Overland & Off-Road Expo (SEOO) brings together a community of like-minded individuals who embrace the adventure of exploration and travel. The SEOO Expo spans over three days and provides a variety of activities including; and overland/off-road course and an obstacle course, as well as educational seminars teaching on a variety of subjects from community experts. Additionally, there are several vendors on site who provide services, products and gear.  This private event is a great opportunity to meet others in the community with the same interests and to learn and understand exactly what overlanding is all about.  "This is a great place to teach and learn. If you don't know anything about overlanding, it's a great way to understand what it is all about" says organizer Alissa Vinoski.  
So what is Overlanding you ask?  
Overlanding describes self-reliant adventure travel to remote destinations where the journey is the primary goal. Overlanding is for anyone willing to jump into their car and travel, camp and utilize their resources. It's all about the adventure. While you can utilize any vehicle, most commonly overlanding utilizes 4×4 vehicles, often Jeeps, SUVs, Sprinter Vans, 4 Runners and the like. Organizer Alissa explains that overlanding is about the adventure, "if you're willing to jump in your car and travel across the country and camp and utilize resources like packing and cooking your own food, this expo is for you!".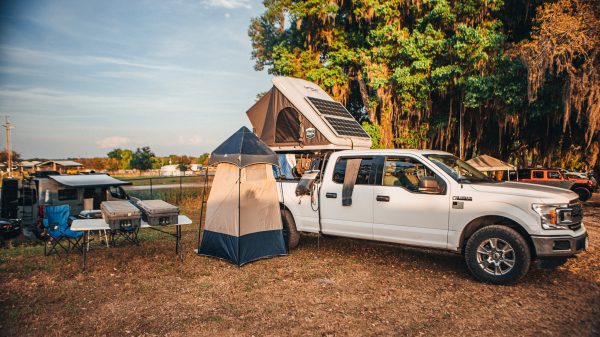 Find out more HERE- www.southeastoverlandoffroadexpo.com 
The event was born in 2021 when a group of friends had a fun idea to create a meet-up in a place where they could integrate some off-roading. Without any advertisement, and simple word of mouth amongst the tightly knit community, they had over 1,500 attendees. People traveled from all over the United States, including as far west as Colorado and as far east as Massachusetts.  The event quickly outgrew the venue before they even had the event and Alissa knew the following year, they needed somewhere that could not only provide the open space to host their campers, vendors and attendees, they also needed a place that could support their off-road courses. "We have something here.  The southeast needs this, and after the response we had last year, we knew it was time to make this a real thing", says Alissa.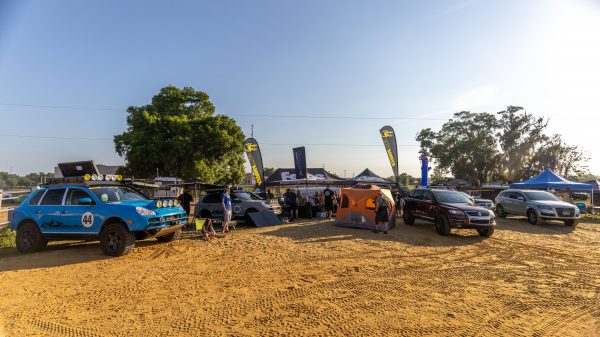 After The FIRM was recommended by several people and doing her own research, Alissa visited The FIRM to check out what the facility could offer.  She later attended another private off-road event, Krawl'n for The FallenKrawl'n for the Fallen where she saw just how The FIRM could be utilized for her style of event. "We chose The FIRM because it checked all the boxes for everything we were looking for", explains Alissa. 
The event has already doubled in vendors and expected attendees and Alissa has officially started a business just for the expo. "Thousands of people driving across the country to our event! The gravity of it all is overwhelming and exciting and it's so cool."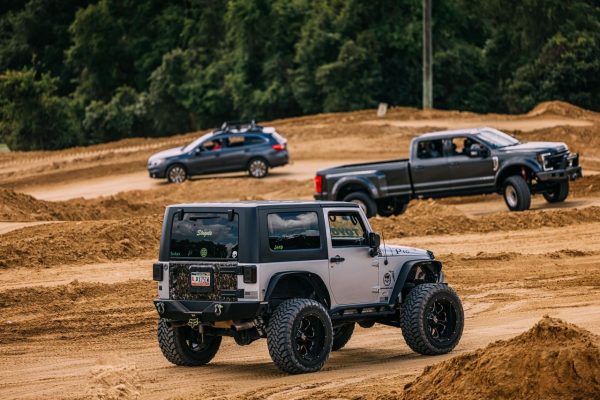 While the event is packed with activities all three days, Alissa says that Saturday is a day that you do not want to miss. "Saturday is the day of the raffle, and we have some pretty incredible prizes. BF Goodrich is donating five 37" tires, GTX is donating 5 wheels, Midland Radio sent us a ton of radios. We have GoPro- bundles, $1,000 worth of C4 swag and so much more!"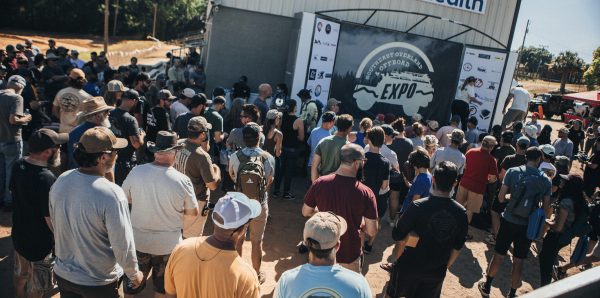 While tickets are available at the door, Alissa encourages attendees to pre-purchase online to not only skip the long lines and to be sure to receive raffle tickets. When you pre-register online, you receive the following number of raffle tickets; 
Weekend Camping Passes: Drivers-5 tickets, Passengers-2 tickets.

Daily Admission for Saturday (only)- 2 tickets.

Additional raffle tickets will be available for purchase on site.




 
Tickets can be purchased HERE-https://southeastoverlandoffroadexpo.com/ticket-options/