Team building is important to improve relationships and quality of work!  But that's not it.
We've compiled tons of data about why you should care about team building!
Helping teams adapt to a new market.
 For 2020 everyone on the planet has been thrust into the great unknown. 
This is a time where old models wither and new models rise.  A time where adaptable teams are forged or cultures fall apart.  Many see this as a time for new opportunities.  We've seen a lot of companies, including our own, use this time to focus on team building even more.  We recognize to adapt through uncharted market trends and learn new ways to succeed, we must have strong teams.  
 "It is not the strongest of the species that survives, nor the most intelligent.  It is the one that is the most adaptable to change." Charles Darwin 
 

United teams can adapt effectively.

 Team building is important!  Only cohesive, and in sync, teams will be able to adapt effectively. If a company wants to adapt to the new 2020 era customer, then it must have nimble teams.  This is why team building is so important now more than ever! 
Customers have changed and so have motivators for teams. 
Old performance reviews used to be enough to motivate teams, but this old model of "metrics" is not in sync with our 2020 era customer!   
Neel Doshi & Lindsay McGregor in their book Primed to Perform describe the drive for ranking on metrics as "All yang, no Ying."  Forbes magazine calls it "Yank and Rank".  Microsoft Advertising 2020 Webcast calls for "A human-centered approach to business" as the new direction companies must take.   
 "In 2011, Medtronic replaced its forced bell curve with what they call 'performance acceleration'…..  Other companies have made similar moves, including Expedia, Adobe, and Motorola.  Microsoft itself scrapped its stack ranking system in 2013.  Their traditional performance review process was doing the opposite of what they were intended to." Doshi & McGregor  
How customer expectations have changed
Customers want to know they are dealing with companies that are authentic and warm (embodied by a more playful and friendly approach), that have purpose, and provide potential (provide value to help the customer reach their goals).  So, the old system to rank teams based on productivity rather than nurture true performance is going to be out of sync with customers who demand true performance.   
A productive metric of how many calls a person makes does not take into account the extra time a customer was given to meet all their questions, to go above and beyond, and to engage in active listening.  A team member who deploys these skills is going to be much more effective over time.  It's not that we avoid metrics, but we shift them to performance metrics based on customer experience; customer service rating, renewal business, and closing ratio.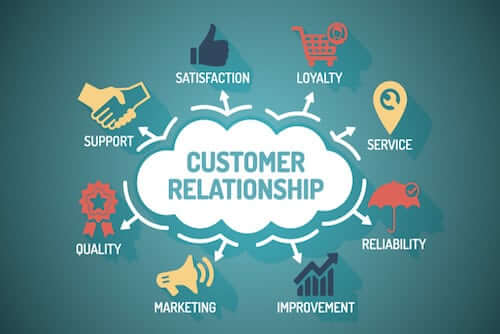 Team building fosters collaboration.
 True performance is about collaboration.  Collaboration between a customer and their agent, and agents with the rest of the team to provide an exceptional service experience.  Notice inefficiencies when individual departments fail to work as a united team? Ever buy a car and the sales agent is great but the paperwork takes hours? Only after all the paperwork is done do they send the car to be detailed? The end result is you are left for hours unattended because sales and service did not function as a team!  This is a perfect example of Why team building is important especially for the 2020 era customer.  Teams in each department must communicate and work in sync to deliver exceptional service.  Teams in silos, cause the customer to suffer, are inefficient, create more rework, and spend more time on "silo" tasks vs highly effective "team collaborative tasks".
Team building unites teams to provide the full-service experience customers expect.
So why team building is so important for the 2020 era customer is because teams represent the total experience as ranked by the customer.  If the waiter is friendly and the chef is no good, then ratings go down.  So how do we create teams that work in sync?  Google decided to deep dive into this very topic.   
 First, Google looked at leaders and their relevance and found good leaders are necessary.  Next, Google looked at leadership traits that built great teams.  What they found is the best leaders inspire play (by empowering teams), purpose (by setting a clear vision), and potential (by helping teams with their career goals and being a good coach).   
 Wait isn't this what customers also want?  To work with companies that treat them like a friend (play) and companies that have a purpose, who are committed to really helping the customer reach their goals (potential)?   
 This is why so many of you have stepped into the 2020 era customer!  Adaptable leaders make their company "purpose" to take really good care of their teams (play), so they in turn take really good care of the customer (potential) who become brand ambassadors! 
"In a world of constant change, the spoils go to the nimble."
Adabtability: The New Competitive Advantage by Martin Reeves and Mike Deimler
Team building depends on leadership adaptability.
Google and other Fortune 500 companies outlined the how, but what is the why that prevents every company from this 2020 era success plan?  Well simply put, leadership would have to radically change.   
 Is it not true, most leaders still look to how to make their teams more productive vs how to make themselves more engaged and active leaders?  
 Unlike you, those other leaders have all sorts of excuses! What is the number one excuse? "I'm too busy".  Now guess what their teams will often use as an excuse as well?  You guessed it "We are too busy."  A great leader will learn to be fully engaged, present, and act more like a coach than a critic.  A wise leader will hire someone who has these skills if honest self-assessment reveals maybe they are not great motivators.   
 The point is leaders fail and so companies fail. It is rarely, if ever, the failure of the teams!   
Team building creates a higher purpose and greater satisfaction!
 Team building is important because it leads to higher purpose and satisfaction.  Happy teams provide better service!  Great leaders also understand the power of projects and project management. Projects create new opportunities to leverage talent across divisions to create play, purpose, and potential for all!    
Effective leaders know how to get teams out of the office and into play mode where creativity, comradery, and collaboration live! 
Team building creates effective teams that can accomplish more
Ray Dalio in his book Principles equates teams working in sync is like playing jazz.  Dalio's equation is that just two people working in sync are three times more effective.  The optimum group size is between three to five with up to twenty times the effectiveness.   
 Then the law of diminishing returns kicks in.  In fact, according to Jeff Bezos "if you can't feed your team with two large pizzas in a meeting, then you're in trouble…".  
Team building creates effective leaders and more effective results
This leads us back to the power of project management.  We often see the "roll out" of a new product without a project manager and this causes unintended consequences of the finger-pointing game when slippage occurs.  Each department points to the handoff of the other and projects are as clear as mud. 
The project manager must be accountable.  They must be tasked with making sure all departments or team members are working in sync.  No accountability means no one is driving the bus! This will cause people to vie for control and clash or sit back assuming someone else is doing it. 
A team, with an accountable project manager, coordinates the other teams to work in sync.  They understand how to collaborate and pull all the key strengths of each team member into their highest and best use.  Finally, by working as a team that is in sync, everyone exponentially increases their effectiveness.  
So how do we know team building is important for our company goals?
 Now for some sexy metrics!  Research shows that play actually helps inspire higher performance.  Play, purpose, and potential must be baked into the culture because a healthy culture is what leads to healthy NI.   
According to contributor writer Dan Pontefract "If culture comes first, performance will follow" in his May 25, 2017 Forbes article. In the same Forbes article, a Gallup poll titled "Engagement Drives Results at New Century" demonstrates that as engagement rises, so does revenue.   
New Century faced in their decade challenges which they were able to thrive through by focusing on their teams. 
"…Over the course of its brief seven-year existence, New Century has weathered the storms of a lifetime. In 1998, outside events, including the Russian bond default and the meltdown of hedge fund Long Term Capital Management, prompted a liquidity crisis that drove many of New Century's competitors out of business. Then, the market niche in which New Century operates — securing loans for less-than creditworthy borrowers — was rocked with scandals about predatory lending. And, alas, the stock market tanked. But New Century secured bank financing that allowed it to survive the liquidity crunch, endured the industry scandals with its integrity unquestioned, and increased its stock price — from a five-year low of $2.75 per share in October 1998 to $25……"
"….. Among the results: Account executives in the wholesale division who were "actively disengaged" — workers who are physically present on the job but psychologically absent — produced 28% less revenue than their colleagues who were engaged, while those defined as "not engaged," that is, productive but not psychologically committed to their jobs, generated 23% less revenue than their engaged counterparts. Engaged employees were also superior performers in New Century's other divisions….. 
"… 35% of employees indicated they were engaged. These results placed New Century's employee engagement in the top half of Gallup's database of 106,000 work units and 1.4 million employees. Moreover, half of New Century's workgroups had scores high enough to place them in the 75th percentile or above in Gallup's database — and the 75th percentile is where world-class engagement levels begin."  
When leadership was asked why they invested so much in team building they replied "When you're doing well, you have the opportunity to do exceptionally well," Morrice says. "At New Century, we want to capture what we're doing well and define it, so we can do more of it."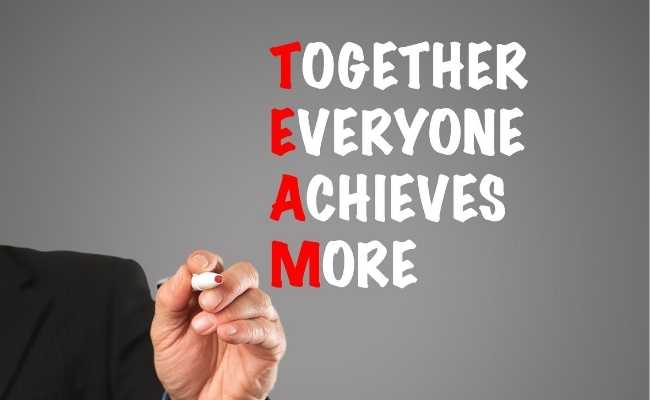 Team building is important because it can save us billions!
 If the benefits are not enough, Harvard Business Review puts a price tag on failing to nurture culture and teams in today's 2020 era customer.  This means companies literally can't afford to miss opportunities for team building.  This is why team building is so important. 
 "The American Psychological Association estimates that more than $500 billion is siphoned off from the U.S. economy because of workplace stress, and 550 million workdays are lost each year due to stress on the job. Sixty percent to 80% of workplace accidents are attributed to stress, and it's estimated that more than 80% of doctor visits are due to stress. Workplace stress has been linked to health problems ranging from metabolic syndrome to cardiovascular disease and mortality……" 
 However, a day away is only a piece of the puzzle.  Leaders who break away are most likely the same leaders who look for ways to engage their teams or hire someone who is not too busy to do this for them!  The same Harvard Business Review also notes….  
 "And disengagement is costly. In studies by the Queens School of Business and by the Gallup Organization, disengaged workers had 37% higher absenteeism, 49% more accidents, and 60% more errors and defects. In organizations with low employee engagement scores, they experienced 18% lower productivity, 16% lower profitability, 37% lower job growth, and 65% lower share price over time. Importantly, businesses with highly engaged employees enjoyed 100% more job applications." 
Why play is important for team building
So, disrupt routine. 
Grab your team and book a team-building experience today!  Not only will you create play but we can give your event purpose. 
You can see your team in a new way. 
Assess who the leaders are that step up to project manage the challenges.  
Look at how each team member responds to stress and use this to create a more purposeful role for them. 
Observe how the team members collaborate and who works well together.  
All of this rich data can be extracted in a fun environment away from metric-based spreadsheets and out in real-world scenarios.  It will be fun and each person will improve their driving skills!  
Our purpose is "We Drive Passion".