THE DRIVER
Name– Kelly Davis-Riecken
Age– 46
Hometown– St. Petersburg, FL
Occupation– Strategic Account Executive with HUB International – large employer benefits consulting and plan management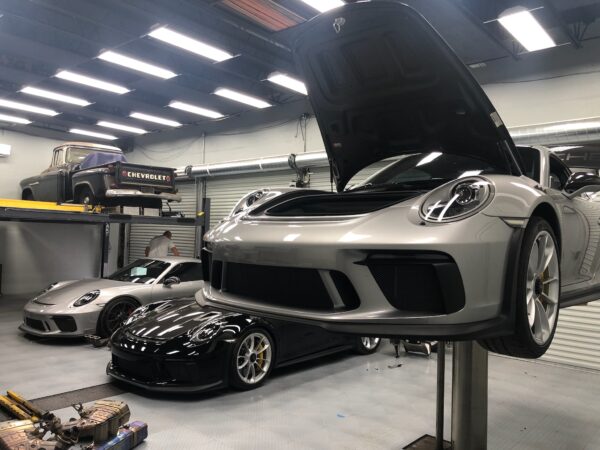 VEHICLE SPECS
Year/Make/Model: 2019 Porsche GT3RS
What engine is in the car?  4.0 L flat 6
Engine modifications and/or power adders? Dundon full race exhaust
Horsepower and torque: 540 hp, 350 torque
Cooling setup: Stock
Transmission: Stock PDK
Front and rear axle: Stock
Suspension – Weissach package; 2 degrees negative camber all four corners
Brake setup: Porsche/BREMBO carbon ceramic
Wheels & Tires, brands and sizes: Stock wheels with Dunlop Sport Maxx Race 2 / 265 / 35 r 20; 325 / 30 r 21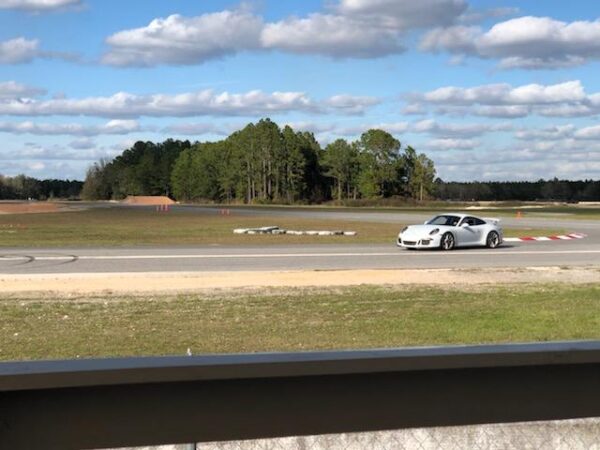 When you have worked your entire career in a pretty conservative industry that's all about the mitigation of risk, it can be quite the challenge to see yourself behind the wheel of a race car,  especially one that is a Porsche.  Insurance consultant, Kelly Davis-Riecken, spent years listening to her husband share his experiences after track events, never knowing she had the same drive in her own soul. 
In January 2019, Kelly's husband gifted her a full day of high performance driving instruction at The Firm. After working with Bryn, Kelly fell in love with the track and her experience.  A week later, she bought her 981 Cayman S and "never looked back". 
"Once I had that first day of instruction at The Firm, my entire mindset changed.  It was like I was learning about a completely different side of my brain that I had never tapped into before".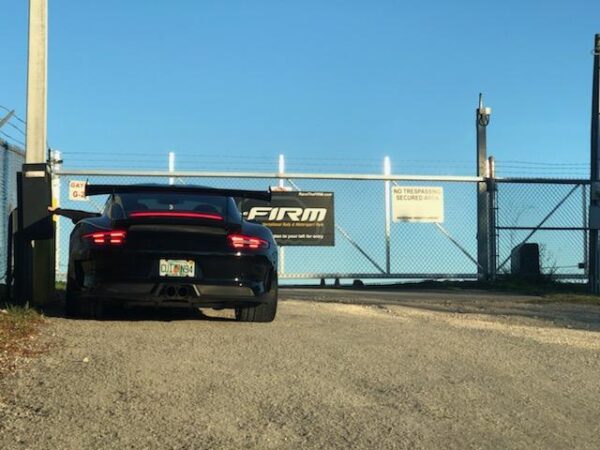 Like many enthusiasts, Kelly has had her share of cars over the past few years, including her 981 Cayman S, 981 Cayman GT4, 991 GT3; she now finds herself in a 991.2 GT3RS. "In my opinion, she is the perfect mix of grace and power.  The 991.2 GT3RS is so responsive and intuitive that you really feel like part of the car when you're in it and she inspires the utmost confidence.  Add that to the fact that she looks and sounds really fantastic and it's hard to ask for more.  Far better than I deserve but man do I appreciate her!" When asked why she chose Porsche, the answer was simple:
I consider them the perfect blend of art and science. I wanted something that was intuitive enough to give me confidence when I was first starting out.  My husband already had a 911 S and after the instruction that Bryn gave me at The Firm that made me fall in love with tracking, husband and I thought the Cayman S would be a great starting point for me. Mid engine, manual six speed and power enough to make me feel effective on the track. Since then I've just been hooked on the entire package that the Porsche brings. Style, comfort, power, near perfect engineering, the list goes on and on. 
Kelly has now participated in over 50 track events and while she loves her time on track, she "has no desire to formally compete, but I love the challenges of beating my own last best lap times at tracks across Florida.  My favorite race is catch and pass my husband.  Coming soon to a track near you."   And while you may primarily see Kelly on the race track, she has dabbled in the dirt, experiencing the rally side of things. Her ultimate goal is to eventually split her time between track and rally, eventually purchasing her own rally car.  Though she may not formally compete in track, she often daydreams about one day making it to a stage rally competition.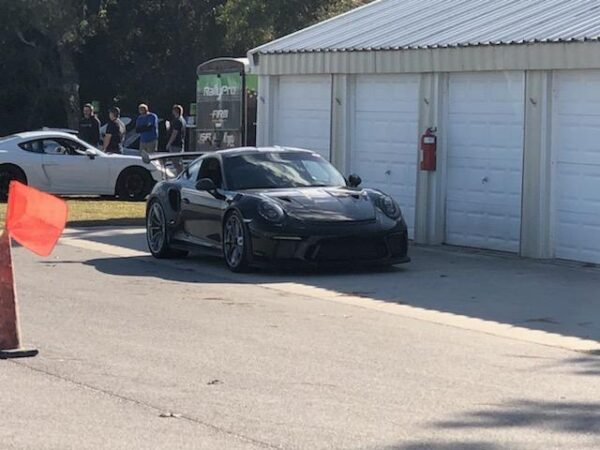 In addition to taking courses at The FIRM and participating in many Open Track Days, Kelly has taken the opportunity to teach here as well in both HPDE and rally disciplines.  "Helping someone learn how to have fun while learning techniques to feel capable is really fulfilling.  It is one of my very favorite ways to spend a day".  Her journey doesn't stop there.  Thanks to her husband showing her how to turn a few wrenches, Kelly enjoys preparing and modifying her cars, often with little or no support. She shares that her biggest accomplishment has been learning to modify her own cars. "Being able to swap out my exhausts, brake pads, wheels and tend to other adjustments is incredibly empowering.  Makes me feel even more connected to my cars which gives me greater comfort and confidence in the seat", she concludes. 
Every so often, Kelly shares that she and her husband will check out a new track or course across Florida, but at the end of the day she prefers The FIRM. "It is quick and technical and never boring.  Other tracks are fun for the first half of the day but then lose their shine.  The Firm is one of the only courses that I can spend the whole day at and still want to return the next morning to… Feels like a home away from home!"
More and more females are taking to the track, storming the world of motorsports; yet there are still many times the number of ladies behind the wheel are still very limited.  Kelly said not only has driving allowed her to see herself in another light, it has helped her professional and personal confidence infinitely. 
Her passion for driving has been met with unwavering support and inspiration from her sons and husband, pushing her to continue on her journey. "When I am in the seat, it's the closest I get to euphoria.  Every lap is a new ride with opportunities to modify my line and see what my car can do.  Driving has also introduced me to an exceptional array of other driving enthusiasts who seem to share a kind of "same tribe" mentality.  Just out to enjoy the experience and help support and motivate other drivers.  It's unusual to find an environment where "badassed-ness" is equally met with a type of natural community of support".